About
Creation、Innovation、Happiness、Smile
  NanE Design Corp., Ltd has assembled many well-known Virtual Reality designers and elites from within the industry. We devote ourselves to the museum, exhibition hall of business, movie properties, children occupation hands-on exhibit/display, 3D/4D theater, Degree of Freedom simulation platform, and interactive multimedia development. Our clients are:museum, amusement and theme park, exhibition hall, and other related industries, covering the whole of Taiwan. In recent years, we expand the market in China and it remains a successful milestone for us.
Since NanE Design Corp., Ltd inception, we have been actively engaged in innovate design and high-interactive technology development, through the project development and integration process of implementation of our technology, and we can immediately provide relevant technical consultation. In high-interactive technology products, the Motion and 3D VR Real Time have a style of our own in the domestic market. In the museum display design and interactive multimedia development, we have many years of professional experience and overall planning abilities. It is not only providing multiple programs in the planning stages but also offering agency's domestic and foreign product resources that develop the diversification, and we look forward to becoming an all-around service provider of the entertaining and educational in exhibits. Looking ahead, NanE Design Corp., Ltd is consistent with the core value of "Technology and Innovation" and the business philosophy of customer orientation.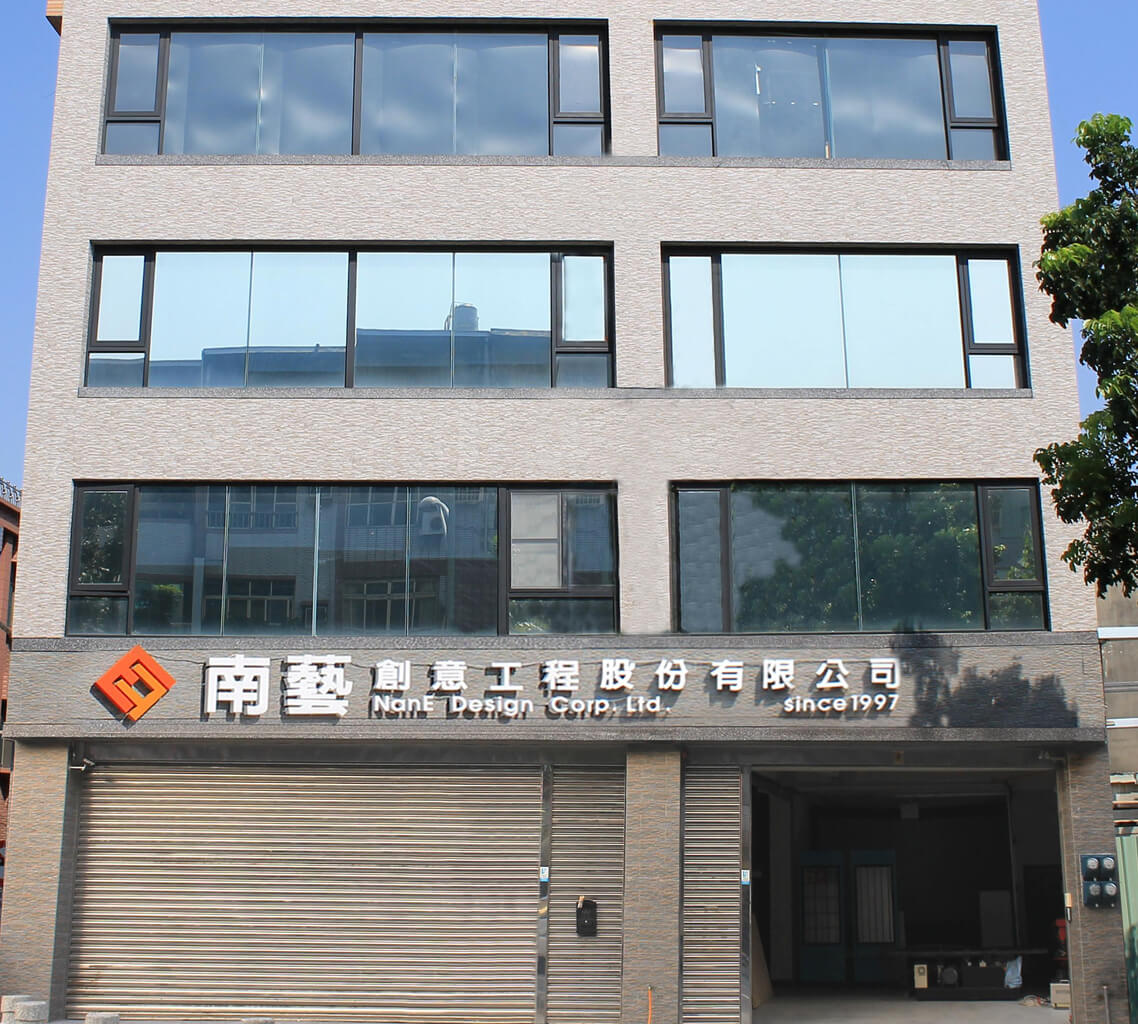 Business Philosophy
Leadership is an art and technology. There is no other way to lead, just love and role model. As the leader, CEO of NanE Design Corp., Ltd, the company's leadership style adopts the level fifth of leadership that the professional persistence and humility that these let us growth from A to A+. We focus on specific areas and markets, and the technology projection orientation as the demand which let us become the goal of the Asian leading enterprises.
NanE Design Corp., Ltd has assembled many well-known Virtual Reality designers and elites from within the industry. Our staff have rich and specialized experiences, including the Professional R & D team which controls the product quality. In the management team, we have professional services and everyone does his/her own duty, and this makes the best possible use of men and material. We work together to create a friendly workplace environment.
Founding Philosophy
Our founding philosophy is creation, innovation, happiness and smile. Besides, the technology of virtual reality is our centerpiece. We combine the architecture, art, computer and information technology, and people's needs as the core. The application technology and design techniques practice the life of intelligent and aesthetics. Also, to meet the interaction entertainment needs, we achieve the imagination into truth and our unlimited creativity extension the core values.